Here's the excitement for this week:
Hrithik Roshan in a new still from Krrish 3. How does that mask stay on?
The
Krrish 3
release date has been
moved up
to November 1st. A new video has been released of the song "Dil Tu Hi Bataa," which will appear in the film. Watch it
here
. We at Bollywest love the song, but wonder.... Hrithik, when it comes to your Krrish hairstyles, what are you thinking?
Actor
Ranveer Singh
, who is currently in the middle of filming his new movie,
Gunday
, has been hospitalized due to contracting a severe case of dengue fever. Best wishes for his recovery! Read about it
here
.
Ranveer Singh
Is Bollywood "lacking creativity" these days? Actor
Irrfan Khan
(
Slumdog Millionaire
) seems to
think so
. For us, coming from a Western perspective and also a "new to Bollywood" point of view, we still find it all fun and exciting.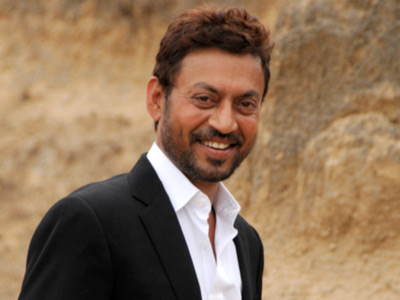 Irrfan Khan
For some eye candy, check out
these photos
of some of Bollywood's hottest actors at the Indian GQ Men of the Year Awards.
Here
is a link to a photo gallery of some of the women that were in attendance as well.
Rani Mukerji the 2013 GQ Men of the Year Awards
In romance gossip, actress
Pooja Bedi
is totally enamored with her boyfriend,
Askashdeep Saigal
... and says that as far as his love for her is concerned, all the proof she needs is written on his...arm? Over a year ago, Saigal got Pooja's name
tattooed on his arm
. Perhaps this couple has never heard of the
curse of the name tattoo
? All kidding aside, we wish the happy couple the very best.
Pooja and "Sky"
In
Dhoom 3
news, a
new poster
for the film has just been released. Looks pretty awesome! The film comes out on December 20th, not November 4th as previously reported. There seems to be a lot of date-shifting in Bollywood lately!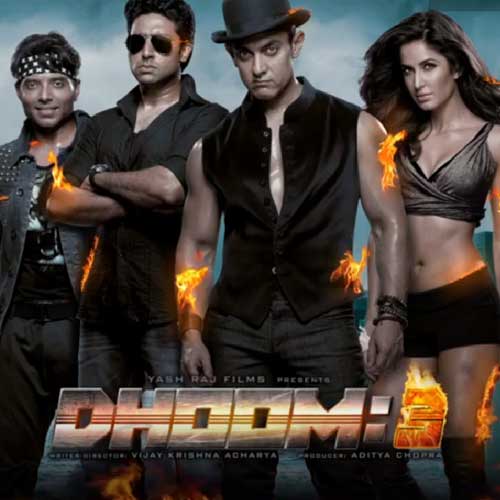 New poster for Dhoom 3
And finally... nice guy
Abhishek Bachchan
, husband of the lovely
Aishwarya Rai Bachchan
, sets a good example for all young Indian men looking to romance women...
the right way
. AB says:
"I am used to people whistling at my wife... see my wife then you will know why I am saying this. I have never whistled at her to woo her... I don't think its the right thing to do. I courted her through my gesture, emotions and words."
Aish remarks:
"That's why I married him."
Awwww... just another example of why AB and Aish are one of our favorite Bollywood couples. Their love and respect for each other is obvious. Plus, they have a pretty adorable kid.
Abhishek, Aaradhya, and Aishwarya Bachchan
Until next week!